Login
Log in if you have an account
Dont have an account? Register
Children badminton rackets
The best thing is to start playing badminton as a child, so that you can make all technique and game insight 'your own' relatively quickly. Usually this is much easier than at a later age, as is the case with most learning processes in life.
Which badminton racket for children?
The badminton rackets that are suitable for children are especially robust at the beginning and still have few technologies. Children often play in the beginning without too much control, so that a racket can sometimes endure a lot. These rackets are more resistant to this. Due to the limited use of technologies, they are fairly forgiving and the children can learn the sport as it should. The novice badminton player can choose from a limited number of badminton rackets.
For a detailed explanation of the children's badminton rackets, read our blog: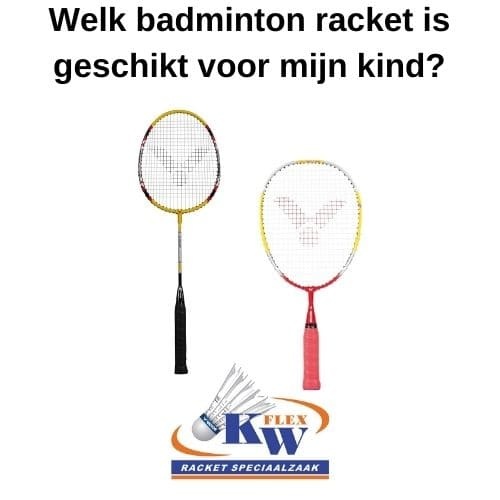 Badminton rackets for beginners
If your child intends to practice the sport for a longer period of time, it is better to spend 10 to 20 euros more. This allows your child to run longer with his or her badminton racket, so that it does not hinder development. In that case it is better to look at the recreational badminton rackets.