Login
Log in if you have an account
Dont have an account? Register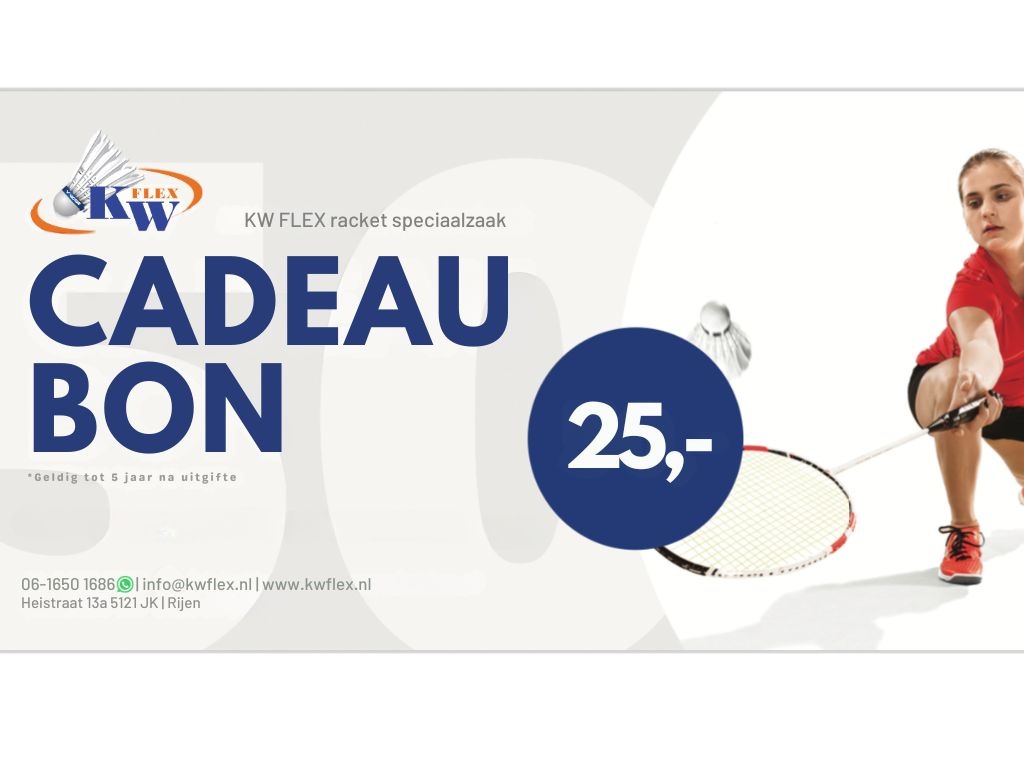 (click on the picture to order a gift voucher)
Badminton gift vouchers from badminton specialist KW FLEX - Do you not know exactly what you want to give someone as a gift, but do you know that they love badminton? Then you can of course also buy a gift card of various amounts at KW FLEX Badminton specialist shop.
In addition, you give the person you are going to make happy with this gift voucher the free choice to buy something according to their own wishes. This can be done in our online badminton shop, in our store in Rijen, or at a tournament/club stand. We have placed a number of standard amounts in our webshop, but the gift vouchers can be made in any amount. So if you want a different amount, please contact us and we will arrange it for you immediately!
Need advice?
Would you like to know more about the different gift card options or do you have another question?
Contact our badminton specialists via [email protected], Facebook, or call / WhatsApp + 31-616501686 and get clear and personal advice quickly!
Of course, you will also find the right badminton racket, perfectly fitting badminton shoes, a matching badminton bag, or qualitative and comfortable sportswear at KW FLEX badminton specialist shop.